Home | Firewood and Logs | Tree Surgery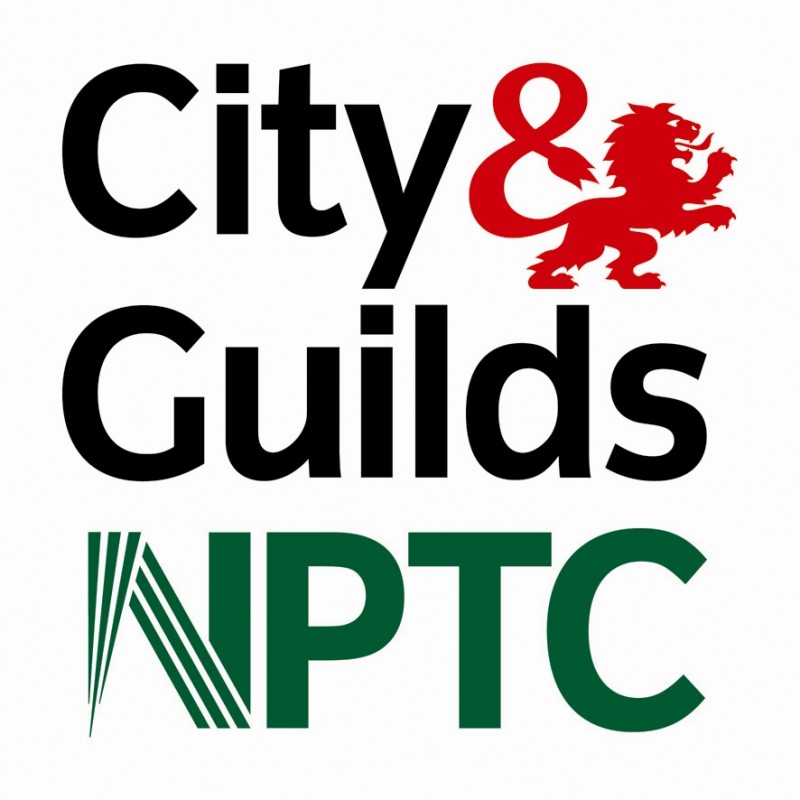 Firewood and Logs
01938 810649     info@firewoodmerchants.co.uk

Connect on FaceBook
The Saw Mill Fire wood and Logs
Our fire wood includes Oak, Ash, Beech, Silver birch and is cut and split. Lengh of log customized upon request.
We have a nationwide delivery service. The delivery lorries can carry up to 6 drops at a time.
For any hard to reach places a smaller vehicle can be sent but a charge may be incurred. We supply dry wood suitiable for all open and closed fires. For all commercial and residential properties.
Our firewood is suitable for all the following makes of Stoves: Clearview, Invicta, Villager, Norpies, Hunter Hawk, Sherborne, Country Kiln, Charnwood, Ecoburn, Firebelly, Fenix, Bradford.
Once you have purchased your firewood logs, try to keep your logs in a well ventilated place. Stacking on pallets is good as it allows the air to circulate through the stack. Always stack logs bark-side down. Apart from the top layer which you should leave bark side up as it will then act like a tile to allow the rain to run off.
Try to cover the top of your pile with a waterproof sheet but only the top - try not to cover the sides to allow for the air to circulate. If storing in a garage or shed try to ventilate regulary by opening windows and doors.
Try to keep a two day supply indoors as they will gently warm up further evaporating any moisture.
Our seasoned firewood can generally contain between 25% and 35% moisture and most of the time even less. They logs have all been cut through the summer from timber that has been down for over two years and then stored in a air-dry log store for several months ready for burning in the winter.
For best results burning seasoned firewood allows the heat to be radiated from the log in a shorter time. This means less wood is required to build a better and hotter fire.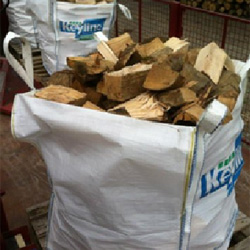 One bag of firewood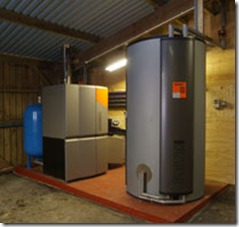 Dry wood sold for biomass boilers - wood cut to size required